Parker's Mood 12 versions et plus si affinités
Dans la série
Histoires du jazz en images et musiques
Parker'sMood
[Importé de
http://jazzitude.forumactif.com/t4358-sadao-watanabe-une-legende-vivante#43027]
Charlie Parker
1948 >
http://www.youtube.com/watch?v=srMZYVW0T4c
(Miles Davis tp), John Lewis p, Curley Russel b, Max Roach dms


Sonny Stitt
(Stitt plays Bird) (1966) >
http://www.youtube.com/watch?v=eWNtBQnKXy0
John Lewis p, (Jim Hall g), Richard Davis b, Connie Kay dms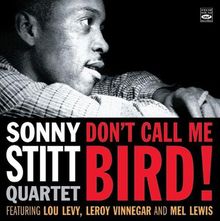 1985
Sadao Watanabe
, James Williams p, Charnett Moffett b, Jeff Watts dms >
http://www.youtube.com/watch?v=jYHwMbzUqAI
2006
Sadao Watanabe
, Hank Jones p, John Patitucci b, Omar Hakim dms >
http://www.youtube.com/watch?v=wo2jWkjgsJA
1999
James Moody
, JVC Jazz Festival - New York, Michael Ledonne p, Tom Barney b, Payton Crossley dms >
http://www.youtube.com/watch?v=hKVnuGtyICc
1989 France
Jackie McLean as, Johnny Griffin ts, Cecil Payne bs
, Duke Jordan p, Ron Carter b, Roy Haynes dms
>
http://www.youtube.com/watch?v=Z77d06R4yq0
1996
James Carter
et
Larry Smith
as, Craig Taborn p, Jaribu Shaid b, Tanni Tabbal dms>
http://www.youtube.com/watch?v=nJrb8bDjbqw
1953
King Pleasure
voc John Lewis p, Percy Heath b, Kenny Clarke dms >
http://www.youtube.com/watch?v=nUgJ37mFiKg
1976
Eddie Jefferson
voc >
http://www.youtube.com/watch?v=dwen5Pw0by8
Eric Kloss, Richie Cole
as, Mickey Tucker el p, Rick Laird b, Eddie Gladden dms
1972
Supersax
plays the music of Charlie "Bird" Parker. Med Flory, Joe Lopes - alto saxophone; Warne Marsh and Jay Migliori - tenor saxophone; Jack Nimitz - baritone saxophone; Conte Candoli - trumpet; Ronnel Bright p, Buddy Clark b, Jake Hanna [dr] >
http://www.youtube.com/watch?v=pnJ_tcbnDUA
The Italian Sax Ensemble
& Chamber Music Orchestra >
http://www.youtube.com/watch?v=fFx8bEd9rp8
1958
Kenny Dorham
tp,
Hank Mobley
ts, George Morrow b, Max Roach dms >
http://www.youtube.com/watch?v=8KUTkmKw7kg
Pas de pianiste... Solo Mobley 3:08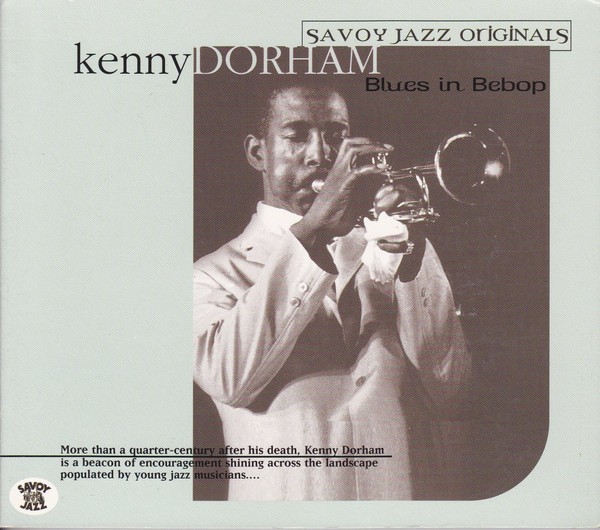 Attention, les pochettes illustrant ce post ne renvoient pas toujours à des disques contenant Parker's Mood, ou la version indiquée.
Tom Kirkpatrick - trumpet
Harold Jefta - alto saxophone
Walter Bishop Junior - piano
John Donnelly - bass
Akira Tana - drums
John Levy b, John Letman tp,
Walter Bishop
dms, and Phil Moore p

le Dim 15 Sep 2013
Après celles de King Pleasure et Eddie Jefferson, un autre version vocale, 1981


Mark Murphy, vocals
Roy McCurdy, drums
Bob Magnusson, bass
Michael Spiro, Latin percussion
Bill Hays, keyboards
Richie Cole, alto and tenor saxophones
Bruce Forman, keyboards, guitar
Jeff Hamilton, drums
Luther Hughes, bass


Comme dit le commentaire Just for the fun of it!. Onze ans, et le sourire de toutes ses dents



_________________
le Dim 15 Sep 2013
Bindu Gross
, saxophoniste mexicain, fait la manche >
http://vimeo.com/36505859

_________________
le Mar 17 Sep 2013
Trompettiteurs
Dontae Winslow & Roy Hargrove 2001
Cette version vidéo n'est pas extraite du disque de Roy Hargrove avec Christian McBride (bass) et Stephen Scott (piano)
Sample >
http://www.allmusic.com/album/parkers-mood-mw0000175021
Sample >
http://www.allmusic.com/album/parkers-mood-mw0000139496
Une critique dans le sujet :
« Comment rendre hommage à un révolutionnaire, un innovateur, en l'imitant à 100% ? C'est bien mal aimer que d'idolâtrer - Stitt, Adderley, O. Coleman, S. Coleman, Osby et bien d'autres encore l'avaient compris. Comment faire du jazz tout en se vantant de jouer des transcriptions ? En effet, le site européen de Blue Note informe ceux qui ne s'en seraient pas aperçus que sur « Embraceable You » et « Night in Tunisia », Di Battista rejoue note pour note les parties de Parker.[...]» > http://www.citizenjazz.com/Stefano-Di-Battista,3456755.html
Je n'aime de di Battista, dans ces reconstitutions finalement besogneuses nonobstant sa technique, ni le son éteint, ni le phrasé, ni les "idées" musicales, ni son esprit .
Mer 18 Sep 2013
Ernie Andrews - Vocals
Kenny Dennis - Drums
Lew Mathews - Piano
Hamilton Price - Bass

Jazz at the A-Frame
Los Angeles, CA,
May 27, 2012

_________________
le Mer 18 Sep 2013
Vibes: Kan Fuji
Piano: Hiroshi Tamura
Piano/Organ: Ushio Sakai
Bass: Youichi Kobayashi, Kunimitsu Inaba
Drums: Taketoshi Igarashi, Panryu Hiroaki
Flute: Nao Takeuchi

from 1994 album Parker's Mood

_________________
le Mer 18 Sep 2013
Paroles de King Pleasure *
Come with me,
If you want to go to Kansas City.
I'm feeling lowdown and blue,
My heart's full of sorrow.
Don't hardly know what to do.
Where will I be tomorrow.
Going to Kansas City.
Want to go too?
No, you can't make it with me.
Going to Kansas City,
Sorry that I can't take you.
When you see me coming,
Raise your window high.
When you see me leaving, baby,
Hang your head and cry.
I'm afraid there's nothing in this cream, this dreamy town
A honky-tonky monkey-woman can do.
She'd only bring herself down.
So long everybody!
The time has come
And I must leave you
So if I don't ever see your smiling face again:
Make a promise you'll remember
Like a Christmas Day in December
That I told you
All through thick and thin
On up until the end
Parker's been your friend.
Don't hang your head
When you see, when you see those six pretty horses pulling
me.
Put a twenty dollar silver-piece on my watchchain,
Look at the smile on my face,
And sing a little song
To let the world know I'm really free.
Don't cry for me,
'Cause I'm going to Kansas City
*
Celles d'Eddie Jefferson sont différentes, sous le titre "Bless my Soul". Elles sont reprises par Ashton Moore, accompagné par un quartet féminin à Tokyo > http://www.youtube.com/watch?v=j_Yzv1tsOC4
Joe Henry
a écrit une chanson appelée
Parker's Mood
, qui n'a rien à voir a priori avec le thème de Charlie Parker.

_________________
le Mar 8 Oct 2013

_________________
le Mer 30 Oct 2013
Quelques avatars et bâtards sur le tard
Parker's Mood -
'Bird' Original Motion Picture Soundtrack
>
http://www.youtube.com/watch?v=y1xdcwZ_Dac
Bird (A.sax), Barry Harris (Piano), Chuck Berghofer(Bass), John Guerin(Drums)
Eastwood After Hours Parker's Mood (From Bird)(HQ) >
http://www.youtube.com/watch?v=HSlN_QE_Tmw
Un montage d'images en vidéo sur la version originale
La performance de Rodney Whitaker dans le film "Bird"
«
L'un des plus grands titres de jazz qui soit est "Parker's Mood" de Bird. L'humeur Parker. Il commence par les trois notes suivantes, une triade mineure en
sol,
dans l'ordre
"si bémol-sol-ré",
et quand on entendait quelqu'un siffloter cet air à L.A., on savait que c'était cool. Ça voulait dire qu'on se camait et qu'on venait en ami. Lorsqu'on allait acheter sa dope tard la nuit, si la sonnette, si la sonnette d'en bas ne marchait pas ou si on ne voulait pas tirer les flics de leur profond sommeil, ou encore si on avisait quelque chose de louche dans le coin, on sifflait rapidement
"
si bémol-sol-ré
",
à notre manière, et tout de suite, le mec sortait la tête par la fenêtre. La première fois que Charlie a joué son "Parker's Mood", je crois que ces notes flottaient quelque part dans sa tête et qu'elles sont sorties d'un coup.
» P.39
1947
Ornithology
>
http://www.youtube.com/watch?v=Avq_e0WHMvc
Howard McGhee trumpet; Sonny Criss alto sax, Teddy Edwards tenor sax, Hampton Hawes piano, Addison Farmer string bass; Roy Porter drums